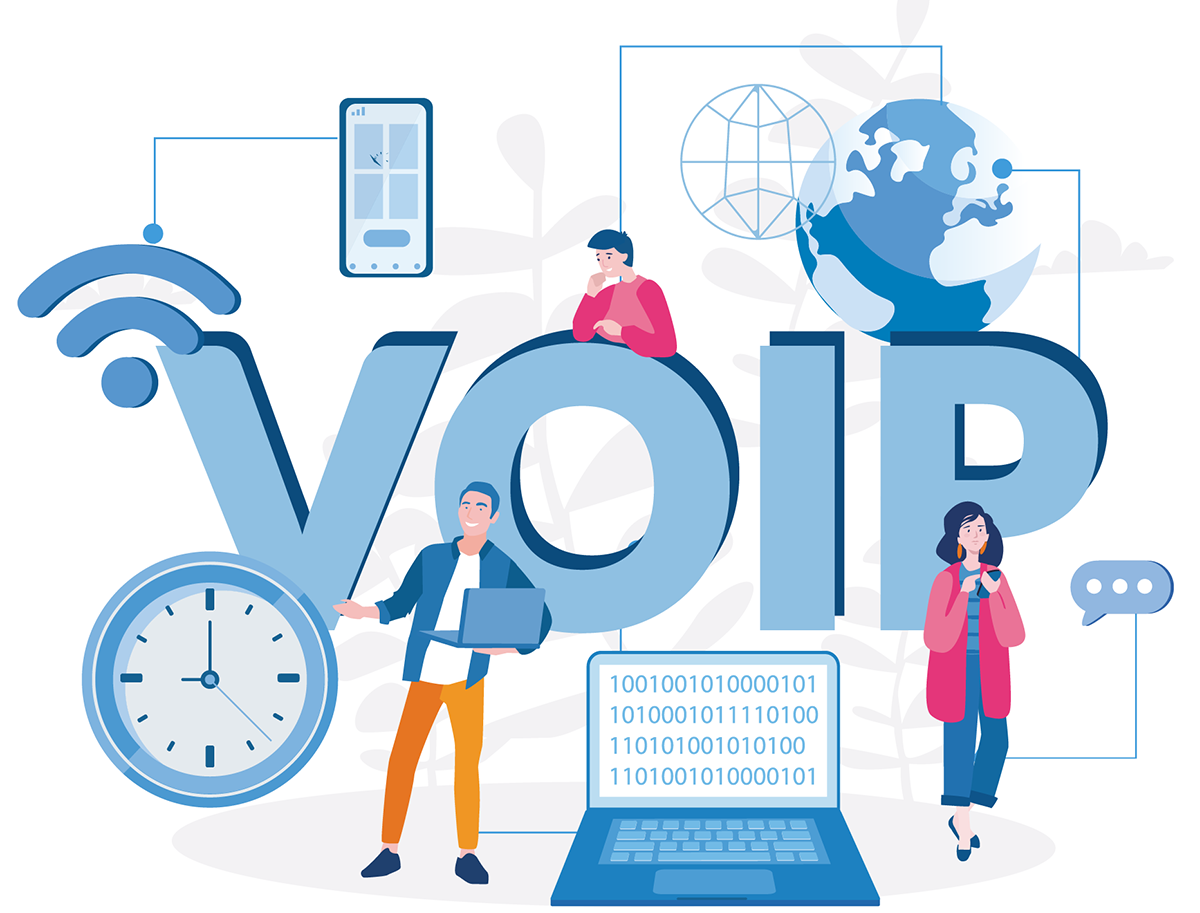 Steps to a Successful VoIP Rollout
VoIP has tremendous benefits for small and medium enterprises – it can provide improved customer service, enhance the capabilities of the sales team and boost conversions. Also, it integrates the essential business tools by taking advantage of automated integrations to implement seamless workflow. VoIP systems offer features like call routing and forwarding, IVR, power dialer, floating dialers, call and message logging, and call monitoring. Together, these features can increase productivity and empower sales teams to sell their ideas smarter and quicker. The VoIP feature functions as a bridge to close the gap between mobile phones and landlines and lays the basis for unified communication systems. Having said that, we also warn you that it is not problem-free. Some risks are involved. However, if you diligently follow these steps given below, your VoIP rollout should be smooth:
Identify the Business Requirements
Before implementing any new technology, it is important to determine what you hope to achieve with it – is it increased productivity, decreased costs, enhanced customer service, boosted revenues, or anything else? Once you know the goals, you must determine the capabilities you need to achieve them. You must also evaluate what the end-users of your team need; once you have all of this you must share it with your service provider so that we know exactly how to proceed
Understanding VoIP
Once your team members and you have a proper understanding of how a VoIP system works, your implementation will be easier. You'll enjoy better communication both within and outside the organization. VoIP involves putting the users' voices into packets; there are diverse ways of sending these packets. It is important to educate the employees about social engineering methods like phishing and others – these will likely creep into your VoIP when the database grows.
Evaluate your Network
Before you implement a VoIP system, you need to thoroughly check your network and determine whether it supports VoIP traffic; to be thorough, it is an innovative idea to do an in-depth analysis to learn if any specific components of the VoIP feature don't work with your present network capabilities, you must upgrade it so that your VoIP can function smoothly. You must check how old your hardware components are, and the configuration of servers, computers, LAN switches, network interface cards, cables, bandwidth capacity, backup of the software, UPS capacity, upgrading security protocols, and so on. Get your network evaluated by a qualified professional who can do the required and necessary stress tests.
Find the Right Provider
VoIP is too complicated for you to choose it alone; find the right partner who is experienced and has the expertise to implement it smoothly. Search the internet or ask your peers if any of them have implemented a VoIP system, take their feedback, and make comparisons. Ask questions like 'what kind of support you will receive? what expertise the company has if you get a web-based tool to manage voice features yourself? Once you shortlist, you can ask the service providers for a demo and take quotes. Toktiv is an affordable VoIP that comes to you from a company that has earned a great reputation for software solutions globally
Have Realistic Expectations
Any system takes time to show results. Employees must warm up to the new system, and there could be some issues that you might come across that you had not anticipated; after all, you'll know the exact requirements only when you start using something. You also need to be patient to see results like reduced costs. You can spot immediate improvements when you use the new functions and enjoy more flexibility and convenience.
Testing is Important
It is essential to check if the system is functioning flawlessly without any bugs. We at Toktiv are particular about this and put the new system through stringent tests both before and after implementation. We also help you with the setting up of Virtual Private Networks for secure transmissions in remote locations as well as a home office to facilitate working from home or remote working. A little caution and awareness can go a long way in ensuring that the VoIP system is implemented smoothly in your organization.